MUSIC FOR MEDIA & MUSIC TO ENTERTAIN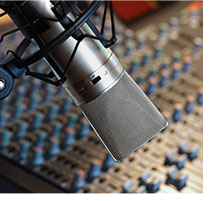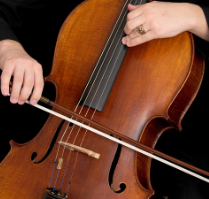 B. Brad Spitz, an accomplished composer, arranger and musician, began his study of music at the early age of seven when he began learning to read music, play piano and study classical music with his father, an accomplished classical pianist. Soon after he became interested in all different types and styles of music and picked up the guitar, bass, drums and other various percussion instruments. Brad has always been interested in how music can influence our emotions. Brad has said that, "Music is the Language of emotion". In college Mr. Spitz studied music and recording with a minor in Psychology.
Over the years Brad has accumulated a great deal of knowledge about digital recording, non-linear digital editing and discreet digital surround recording and encoding as well as composition. His skills include orchestration, arranging, multi-track recording, digital, non-linear recording, editing and mastering, computer sequencing and MIDI applications as well as composition for a multitude of instruments. Brad was one of the first composers to output discreet surround for the high-definition television format. In addition Brad Spitz has been consultant to several industry professionals in the area of computers, digital recording and editing. From 1991-93 Brad Spitz was the Producer, arranger and guitarist in Rainmakers", an original rock band from Southern California. Mr. Spitz is also a Recording artist with multiple releases.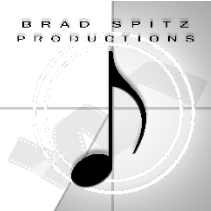 B. Brad Spitz also known as Brad Spitz has been composing music professionally since 1992. His objective is to provide the highest quality and most innovative music to the entertainment, commercial and interactive industries and as an Artist, to entertain.